Derby County Football Club has rejected the latest offer from Israeli club Maccabi Tel-Aviv for Benny Feilhaber, citing increased interest from the United States.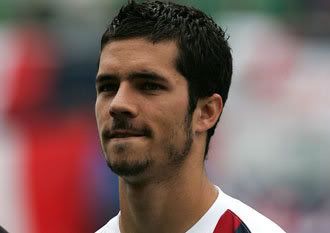 "Maccabi Tel-Aviv showed an interested in Benny and we allowed him the chance to speak to them," said Derby Chairman Adam Pearson. "However, we have now rejected their latest bid and have called Benny back to Derby. There is a lot of interest in the player in the MLS in the States and this is something we are likely to pursue."

The Tel-Aviv offer was reported to be in the area of £275,000 ($538,000), which is about 1/4 the amount that Derby paid for the U.S. midfielder. Feilhaber, 22, has notched two goals in 12 appearances for the United States, most memorably volleying home the game-winner against Mexico in the 2007 Gold Cup final.