Real Madrid's David Beckham may have played his way back into the England squad for the upcoming Euro 2008 qualifier against Estonia, as well as a friendly against Brazil. New head coach Steve McClaren promptly dropped Beckham from the squad after taking the reins of the club after their dismissal from the 2006 World Cup, but England's recent downturn and Beckham's continued fantastic form have made the call-up imminent.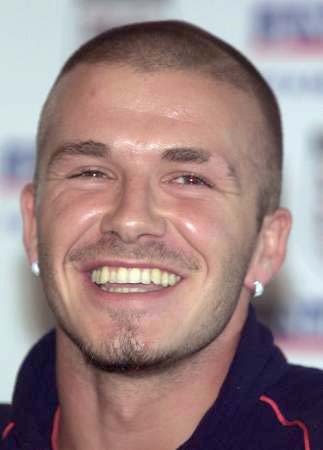 After signing a mega-deal with Major League Soccer's Los Angeles Galaxy, Beckham was dropped from Real Madrid's squad unceremoniously by Fabio Capello. But his hard work and determination were rewarded with a return to the starting eleven. Since Beckham's re-insertion into the roster, Real Madrid has been nearly unbeatable. They have risen to the top of La Liga with Beckham's trademark free kicks looking as good as ever.

Capello has had a change of heart about Beckham and is calling on Steve McClaren to do the same: "I can't understand how a player who is playing so well can be left out of any national side. I told David the other day that I thought he has never been in such good form either mentally or physically and he agreed with me."

Facing mounting pressure to get results, McClaren may have no choice but to recall the popular Beckham to the starting squad. "I've never said the door is closed on David Beckham," McClaren declared. "I keep my eye on everybody and I said from day one that David's form would be monitored."


TJ's take: With England on the outside and looking in at qualification into Euro 2008, McClaren has got to take a chance on Beckham. Things aren't as desperate as some would have you believe, but for a country that is considered a world powerhouse in the sport, it's got to be disappointing to be left scrapping with Israel and Russia merely for qualification.


Ramifications on the Galaxy: If Beckham's services should become requested again in England, future Euro 2008 qualifying match dates would clash with the 2007 MLS schedule. For instance, England is set to play qualifying games on 09/08, 09/12, 10/13 & 10/17, all either on the day of or the day before a Galaxy game. England also plays a crucial game against Croatia on 11/21, which is three days after MLS Cup (though reaching the final is the least of the Galaxy's worries right now).

At the very least, it could be an inconvenience for fans willing to shell out the increased ticket prices to see Becks. Worst-case scenario has Beckham out for four key games down the stretch for the G's, who could be struggling to earn a playoff position at that point.

All eyes are now on Steve McClaren, waiting to see if he's ready to admit his mistake and give Beckham a Capello-esque apology. Fabio's job may have been saved by his decision - McClaren's future with the national team could be defined by his.


Should McClaren recall Beckham?